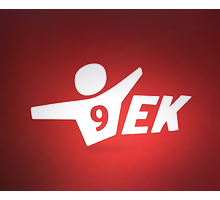 This page will give a brief explanation about the Tek9.org and the forums that they supply.
The site was originally created by Steven dfb Leunens to connect the PC gaming community together. The site itself provides many different subjects for the visiter to view, ranging from Call of Duty, Quake, Starcraft 2 to Tournaments, Recruitment and Off Topic.
Tek9 admins keep the site uptodate on a regular basis, the main highlight is the Coverage that they give or particularly important events that are worth knowing about such as LAN events, Challenges and Tournaments. As well as this, the tek9 org also has dedicated news writers that create Articles of players, teams and Interviews.
The Tek9 Community is renouned as the Call Of Duty 4 Community with most of the professional gamers and the inspired players using the Tek9 site to post their skills with the cinema and the recruitment threads when looking for a new team.
In the forums there are several different catergories that consist of many threads, these threads can contain such phrases such as, "I ain't even mad" and "Come at me bro".
Below are a few links to valuable parts of the Tek9 Forums:
http://www.tek-9.org/coverage/
http://www.tek-9.org/forum/recruitment_centre-40/
http://www.tek-9.org/forum/off_topic-22/
Also, here are some RSS feeds that may be used with a Rainmeter RSS reader or other forms of RSS
Forum All - http://www.tek-9.org/rss/forum/all/
Articles All - http://www.tek-9.org/rss/news/all/
Coverage - http://www.tek-9.org/rss/coverage/all/